'We have some exciting news...
WE'RE PROUD TO ANNOUNCE THAT PURE TABLE TOP IS A CERTIFIED B CORP'
Want to learn more about what B Corp is and how we're working to meet the highest standards for social and environmental performance?
Learn about B Corp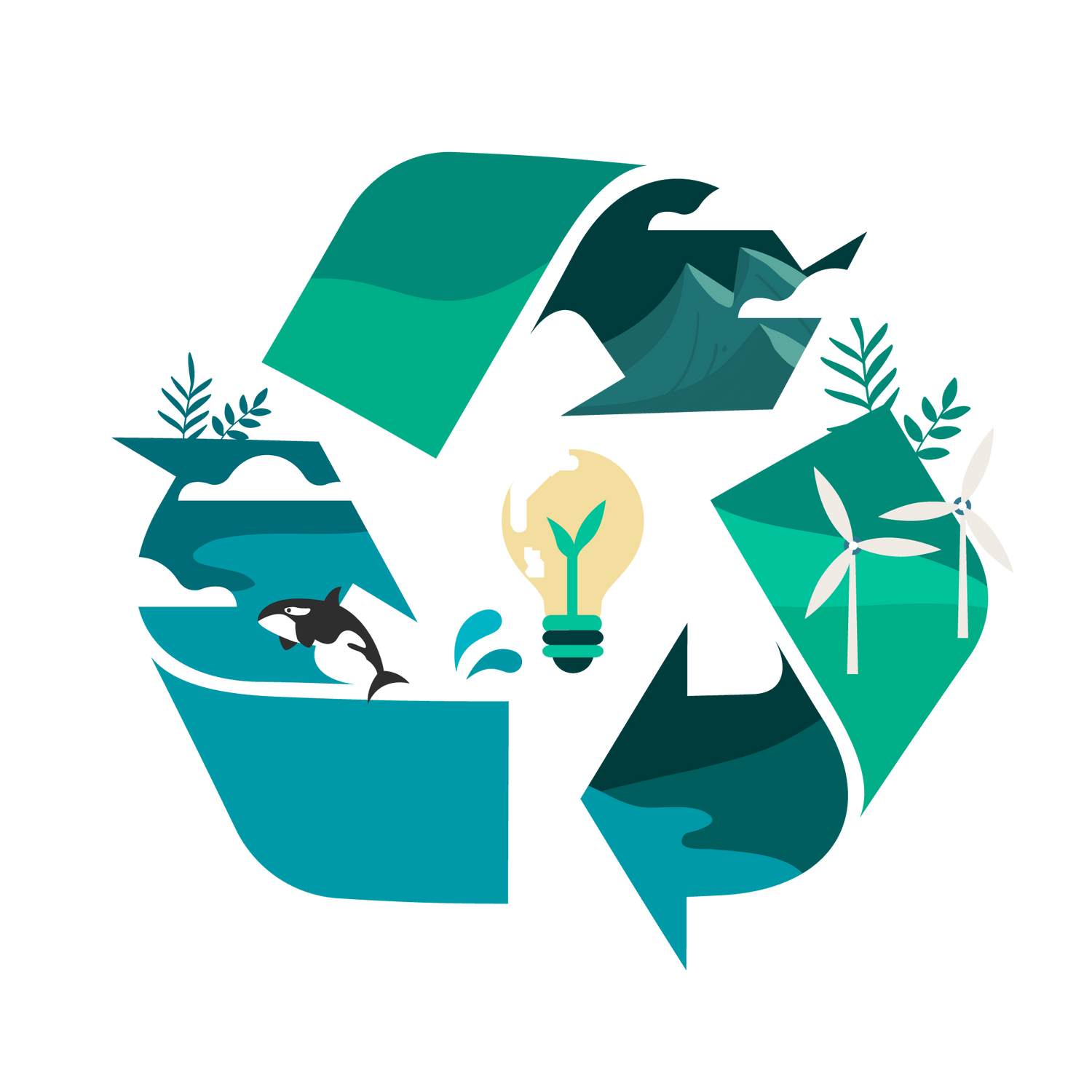 Our Mission
At Pure Table Top we bring joy to the table. That's why we truly care about the way we do business. We are future-focused, taking full accountability for all our direct and indirect impacts on both people and the planet. To do this we closely monitor our supply and value chains to ensure we are always working to design, manufacture and promote homeware products that are high quality, innovative and responsibly sourced.
Our Approach
Accountability
Responsibility for all our supply and value chain impacts
Transparency
Public reporting, extensive supply chain visibility, new data collections, product disclosures
Innovation
Improving products and systems, removing inefficiencies
Collaboration
Advocating for change works better as a team
Certification
Ensuring our approach is working inline with 3rd party regulation covering social and ethical compliance as well ensuring a transparent and honest supply chain
Regeneration
Sustainability is just a temporary plaster to a much larger problem. Businesses must aim to become regenerative in order to give back more than they take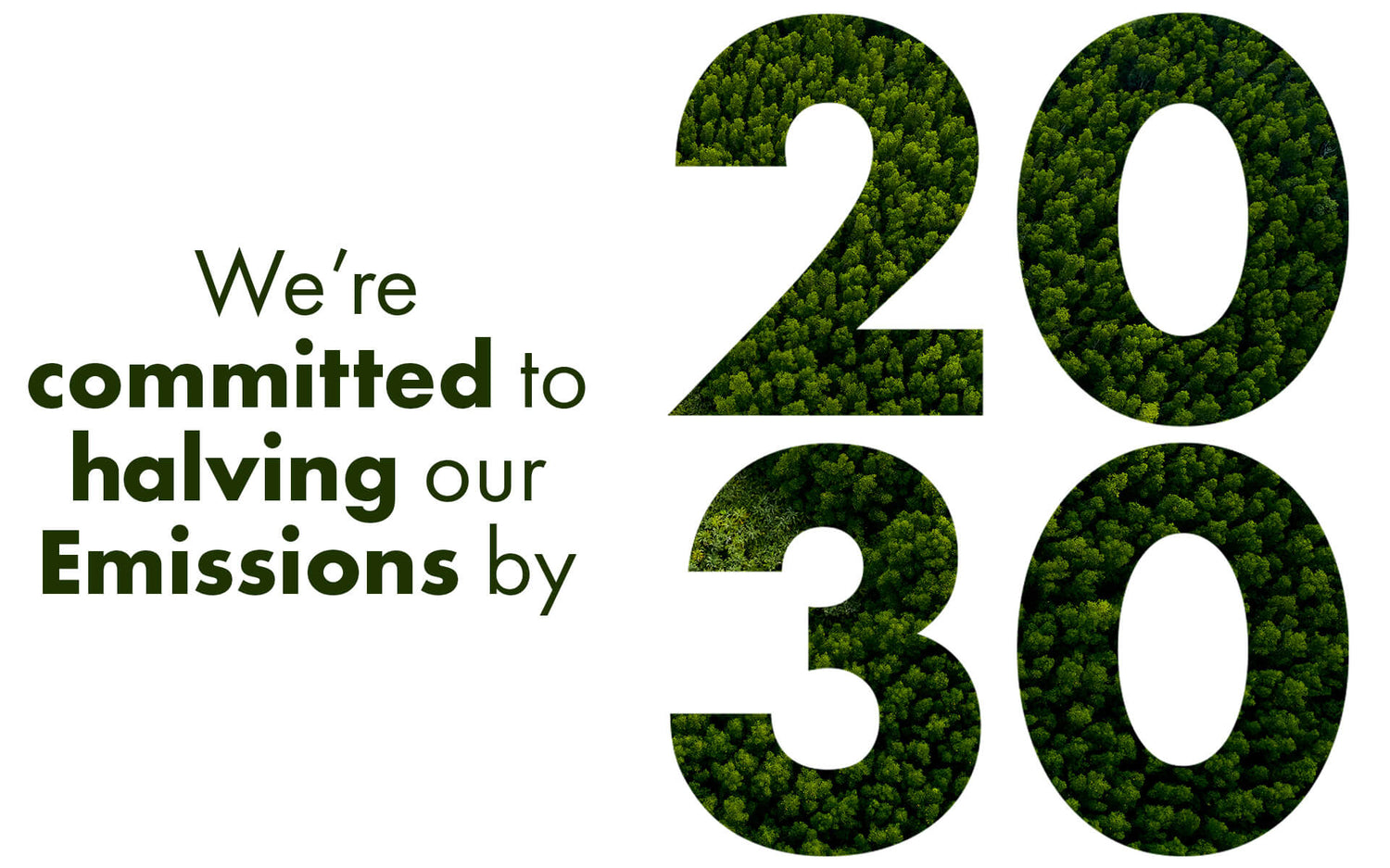 Planet
You can't reduce what you don't measure, that's why as a business we
have put in both time and processes to understand our impact on the
environment. We release annual sustainability reports in line with GHG protocol standards.
We are also part of the United Nations' 'Race to Zero Campaign' which means we are committed to halving our emissions by 2030 and reaching Net-Zero by 2050.
Read 2021/2022 Impact Report
People
Pure's people are central to everything we do. That's why we give our employees an inclusive working environment where their voices are heard and valued daily.

We are a proud, accredited Real Living Wage employer and give back to our employees through initiatives including paid volunteering days, specialist healthcare and financial wellbeing access.
B Corp Directory Workers Score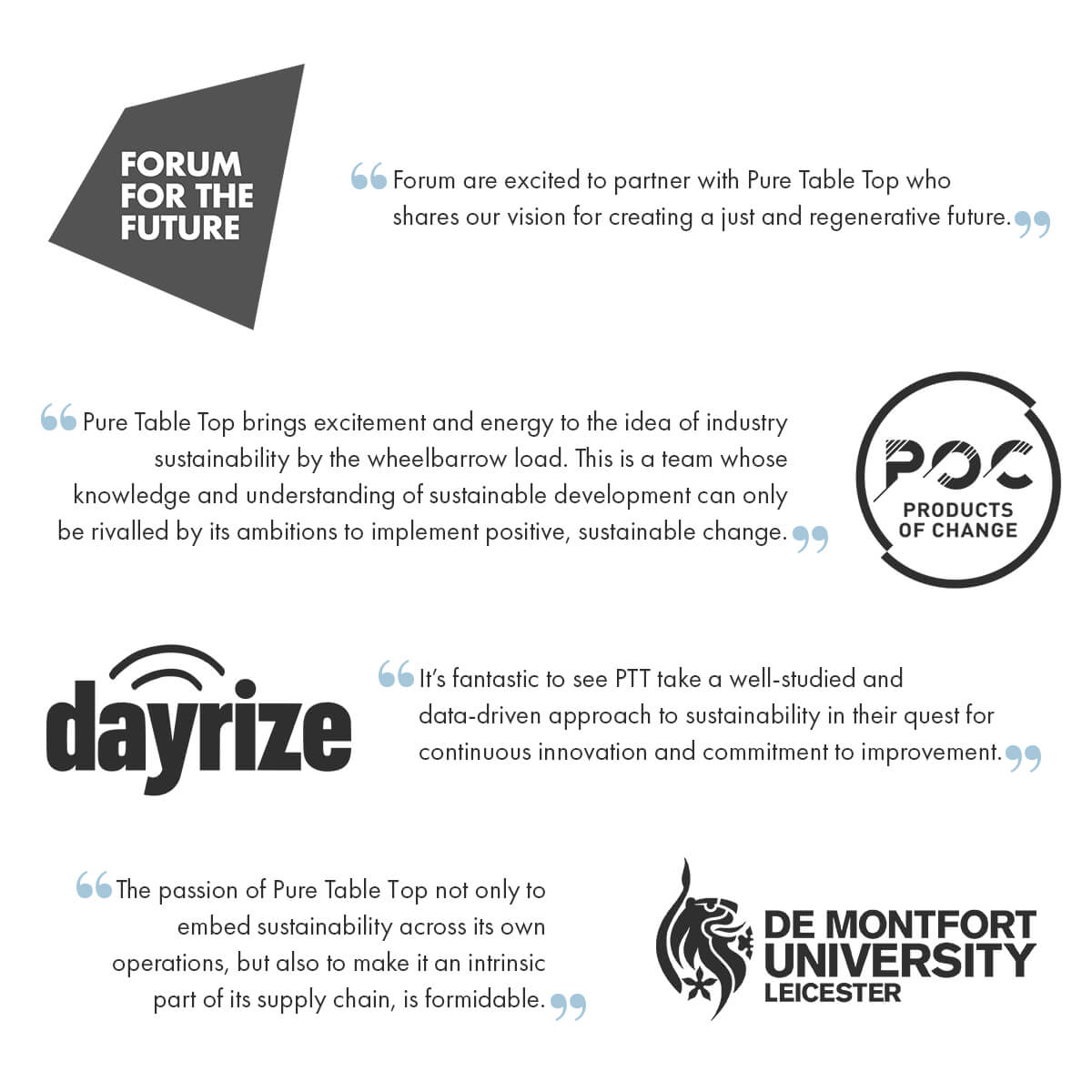 Partners
We work with partners whose values and aspirations align with our own. We reward and recognise our partners that consistently demonstrate a willingness to improve their environmental and social performance. This includes manufacturers, brands, consultants, and service providers.
Read our case study
Product
We have been consistently evaluating our product impacts across multiple stages of its lifecycle. 80% of a product's overall environmental impact is determined during its design phase.
That's why we have:
Worked with key partners to introduce recycled content into a wider range of products.
Introduced newer, more sustainable material alternatives such as natural fibres and composites made from other industrial waste streams.
Eliminated nearly all plastic from our operations.
Introduced new product impact measuring processes and technologies.
Our Progress
Materiality Assessment carried out in conjunction with Forum for the Future
First full-time sustainability role
We are a proud member of Better Cotton
Joined the UK SME Climate Commitment and the 'Race to Zero'
Carbon neutral for 2020 across emission scopes 1 and 2
Introduced recycled ceramics for the first time
First Dayrize product impact score released
B Corp initial assessment score of 58
Released our first ever Sustainability report
De Montfort University partnership to develop supplier sustainability grading system
B Corp certified with 91 points